Black Panther is breaking records and stereotypes. As of Saturday March 10th, it had reached $1 billion in the box office, one of only 32 of films to do so. It is the first (almost) all-black Marvel movie, the first Marvel movie directed by Ryan Coogler, and the first time a star villain caused documented retainer destruction.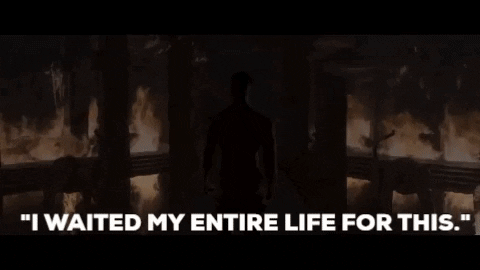 It's also one of the first Marvel movies with multiple female characters that are actually well-drawn out, with motivations that make sense and that don't always revolve around a man.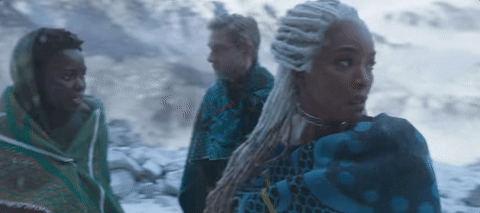 One of my favorite actors in this movie is Danai Jekesai Gurira, who plays General Okoye. For a black nerd who spent many junior high and high school years reading science and fantasy fiction, with very, very, Very, few characters that looked like me, General Okoye was nothing short of a revelation. Danai Gurira played her with such fierce beauty every time she came on screen it left me wanting more. A movie starring General Okoye maybe?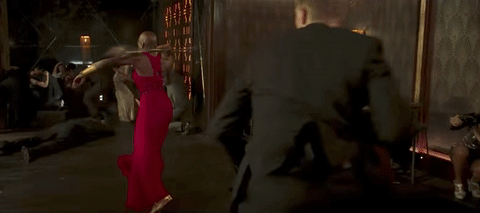 I think that a powerful woman of today has to be subversive, because what is conventional is not acceptable for us anymore. It's unacceptable . . . I'd say if there's any little bit of Okoye I'd love anyone to have, including myself, is to subvert any lies that we've been told. . . .she's fierce and feminine. The two things live together quite contentedly in her, and I think that… we've been lied to about that too, and we can't let that be perpetuated anymore. We can be all those things.
Overall, Black Panther is a subversive movie. Some may argue that it doesn't go far enough, but the fact that it's a blockbuster action movie within the Marvel franchise that explicitly rejects the patriarchal and white supremacist assumptions of western society, well that's pretty damn subversive if you ask me.
And when you add Angela Bassett as the queen mother, played with the regal aplomb that only Angela Bassett carries, alongside Letitia Wright who plays her tech genius daughter Shuri? Stereotypes. Crumbling.
There are so many amazing aspects to this movie, but part of what I enjoyed so much is that there was actually something for everyone, from the nerd to the the action lover and everyone in between. I have always loved action movies, the good, the bad and the ridiculous. But the genre gets old when they have boring or pathetic heroines who constantly require saving, and who all tend to be white or white-adjacent. After a while, I get tired of seeing the same old thing, which is probably why Black Panther is the only movie I chose to see in theaters so far this year (Wrinkle in Time is next). The entire world of Black Panther is filled with beautiful dark-skinned men and women as main characters who get to showcase just how magic they are while breaking apart stereotypes in amazingly satisfying ways. I'm going to need to see it at least ten more times. Probably more. Black Panther II was just announced, and I can't wait. I hope they make a series or a TV show about Wakanda too. Because I'd watch the hell out of it. #wakandaforever