Universities and various companies, especially those in tech, have come under fire in recent years for their tone-deafness when it comes to social justice, from Pepsi's failed Kendall Jenner commercial to the ongoing Uber fiasco that resulted in the resignation of long-time CEO, Travis Kalanick, and more recently, Uber being kicked out of one of their largest markets in London. Often, missteps that result in a huge public embarrassment, such as the creation of an extremely hostile work environment, the inability to stop a Nazi infestation, or the appropriation of a social justice movement to sell soda are a symptom of something larger: homogeneity in the boardroom. In the US, more large companies are run by white men named John than women. Considering the lack of education around bigotry and racism in the United States–most people learn from their own or their parent's experience, rather than actual classes in school, it's not really a surprise that a white male CEO named John might not be the best person to identify direct or indirect racism, misogyny or bigotry. Sometimes, it's even hard for them to identify it directly when called out.
I am not going to stand up to show pride in a flag for a country that oppresses black people and people of color. To me, this is bigger than football and it would be selfish on my part to look the other way. There are bodies in the street and people getting paid leave and getting away with murder. – Colin Kaepernick
Considering the lack of diversity and representation in the upper echelons of larger companies, it's not really a surprise that Colin Kaepernick, a perfectly capable quarterback who decided to use his platform to protest the killing of unarmed black citizens by police by taking a knee during the national anthem, has essentially been given his walking papers. The NFL's reaction, while not surprising, is disappointing, considering that seventy percent of NFL players are African American men.
Thirteen percent of the US population is African American, but twenty-four percent of the people killed by police are African American. This is a disturbing statistic, but it is equally disturbing that instead of having a conversation, owners have reacted to Kaepernick's protest by unofficially blackballing him from the league. This has not been without consequence, as in recent days the NFL has had to speak up in defense of their players after the incendiary and racist rhetoric of the guy LeBron James recently called a bum on Twitter.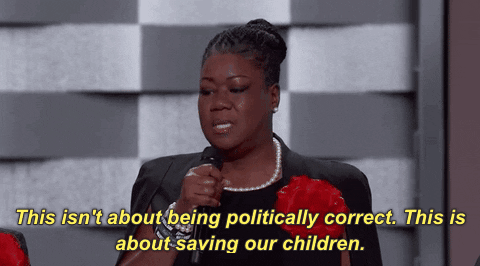 So how can the NFL's 1950s scorched-earth approach to activism, even quiet, non-violent, respectful activism, such as taking a knee during the national anthem, be useful to universities and tech? First, both universities and corporations have a tendency to be unfriendly to non-white, non-male people, and this unfriendliness becomes more pronounced the higher up the ranks an employee travels.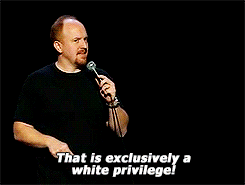 There are books written about "leaning in," and learning to survive in the workplace as a woman of color, but all of these books are directed at the people affected by the indirect racism and bigotry they encounter. None of these books are directed at the people in the boardroom, or the people with the privilege.
To be white, or straight, or male, or middle class is to be simultaneously ubiquitous and invisible. You're everywhere you look, you're the standard against which everyone else is measured. You're like water, like air. People will tell you they went to see a 'woman doctor' or they will say they went to see 'the doctor.' People will tell you they have a 'gay colleague' or they'll tell you about a colleague. A white person will be happy to tell you about a 'Black friend,' but when that same person simply mentions a 'friend,' everyone will assume the person is white. Any college course that doesn't have the word 'woman' or 'gay' or 'minority' in its title is a course about men, heterosexuals, and white people. But we call those courses 'literature,' 'history' or 'political science.' This invisibility is political. – Michael S. Kimmel
Universities and corporations can learn from the NFL what NOT to do. They can use Kaepernick not only as an example, but also as a way to show solidarity with women and POC. After all, study after study has shown that diversity improves the bottom line. They are missing out on untapped areas of talent. The first companies and universities that are able to successfully create an actual melting pot, where people of different backgrounds and cultures are able to come together equally, and where white culture isn't considered the go-to, where equality isn't just a buzzword but a reality, will knock all their competition out of the water. True, this isn't an easy job. White people are not often challenged to look within when combating racism. They aren't often required to school their more racist compatriots. There is even a term for the feelings white people who can't handle this type of work experience: "white fragility." But if a company could teach them to overcome their white fragility, and move out of their privileged spaces, and actually meet POC and women half way? They would be a super power. This is what the NFL failed to recognize. They played their Trump card, catering to the shrinking crowd of 'Merica-first xenophobes, who pretend that flying the Confederate flag is heritage, not a celebration of racism, and that America isn't a country of immigrants. Our diversity is our greatest asset. And through the years, it will only continue to grow.