I first saw Duckwrth at Hiero Day 2017. His performance was energetic and inspiring, and I found myself nodding my head along to his lyrics, enjoying the bounce of songs like "MICHUUL." I ended up watching his entire set, even though I'd had plans to go to another stage to catch a different performance. Duckwrth's music is like that — it captures your attention, and makes you wonder why you ever thought you had someplace better to go. His newest project, an XTRA UUGLY Mixtape, has had me wondering why I should ever have to do anything but listen to it, ever. In an interview with 5th Element Magazine in 2016, Duckwrth explained his concept of "uugly:"
Pretty much just accepting the uglies, the flaws, the knacks in your life. Once you accept it then you can elevate from there. It also comes from the idea that people of color are rarely seen associated with the beauty standard – we're always set on the back burner. Basically I wanted this project to tell them they're the shit.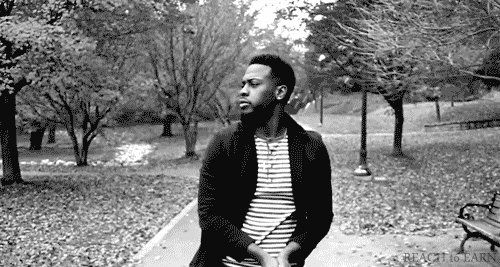 With this new project, it's pretty clear he's doubling down on that sentiment. The mixtape begins with a song titled "XTRA" (all of his song titles are in all-caps). "XTRA" starts with a funky chord that pulls you into his song with all the sexy confidence of James Brown shouting "Black and Proud" onstage in a fire-red cape. Duckwrth's bars are smooth and quick, so it's almost a shock when he segues into the slow-moan chorus of "I'm so extra," drawing out the final syllable of the word "extra." The first verse is dope as fuck. There's no other description for it, so I'm just going to put it right here. Read this shit like a poem. Like Adrienne Rich's "Diving Into the Wreck" mashed up with YG and Nipsey Hussle's "Fuck Donald Trump" along with a shout out to the Black Panthers (if you didn't know who Fred Hampton was, hit the link), and a genius verbing "Obama" for everyone who watched Chance on SNL this week and shed real tears. It do sound like some Obama.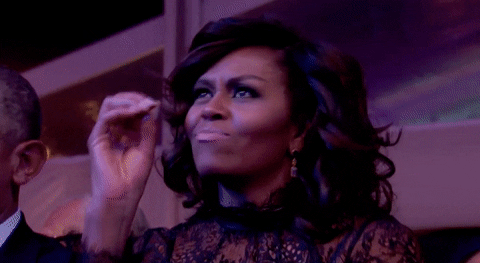 This sound like some Fred Hampton/This sound like that Nirvana (damn)/This sound like some dos cinque on a nigga/Unless your attire is pajamas/You sound like you dried out (dried out!)/You sound like you need water (water)/Well, I could be your supplier/Ride the funk wave 'til you into scuba divers/This sound like some "ooh, God" (ooh)/This sound like some Obama (yeah)/This sound like some "fuck Donald Trump"/Let this middle finger be a great reminder (boo boo)/You sound like you surprised (why?)/You sound like you ain't know (ain't know)/Well, welcome to the show, let the wave just grow/And if you know, better sing this slow (listen)
The next song sounds like an interlude, but you know Duckwrth has gotta be extra, so it's titled "UUGLY OVERTURE." It comes across as a short ode to funk, booty shaking, and booty sweat. If it sounds nasty, it's because it is. Which is why the next song is "THROWYOASSOUT," with a beat that's perfect for booty-bouncing and a chorus that is reminiscent of a classic..
C'mon c'mon throw yo ass out, c'mon c'mon throw your back out/I'm runnin outta time
Similarly to "XTRA," Duckwrth slows the beat down intermittently in this song, and sings a little, giving listeners (if you're listening, you're dancing. If you're listening and not dancing, you might just be dead) some time to catch their breath.
This mixtape is full of fun surprises, including a tribute to Michael Jackson, "MICHUUL," "TAMAGOTCHI", a banger that he released as a teaser before the mixtape came out, with a catchy  beat and the provocative, brain-twisting quick-spit lyrics that Duckwrth brings to all of his raps. Songs like "WAKE UP!" are genre-crossing, with a sound that runs the gamut from hip hop to rock to funk. Duckwrth isn't afraid of a guitar riff or rapping with the lightning quick flow of "MANSIONS FREESTYLE."
Although Duckwrth is rich in talent, he's not interested in selling out for fame or fortune. It's significant that in the single he released, some of the first lyrics are ironic, fun and deadly serious at the same time, poking fun at illuminati while also highlighting the perils of selling one's soul for money:
I sold my soul to Illuminati/For a white chick in a new Ferrari (wait)/JK, I am hardly the type to sell my soul for money/Don't mean I ain't tryna bargain/I keep my enemies in the office/I give em' all the dirty work then keep the profit/I run this shit like tamagotchi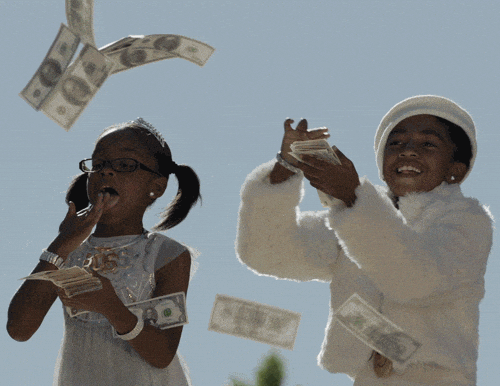 There's an optimistic strain to this mixtape too, with songs like "BACKYARD MIRACLES" with a "miracles happen everyday" refrain that will take anyone with a "praying grandmother" back to those days of summer when the sky was always blue and everything seemed possible. In the days of throwing a church choir onto a song, this one is a nice change, melding church sounds with Duckwrth's relaxed rapid flow, and slow melodies that evoke Sunday mornings in the most unobtrusive way possible.
Walk on top of the water/miracles happen everyday (everyday)
The mixtape closes out with "MAN IN THE SKY," a manifesto of sorts with a funky, distorted backbeat and Duckwrth rapping in a low growl, spitting his defiant lyrics:
Ooh I'm a pretty man, ooh I'm a uugly boy, dressed in the finest garments, I wear these robes like it's armor, ain't no telling what I can do, if a nigga level up and get this damn loot, gimme that money, gimme that money . . . Give a fuck what you say/unless you the man in sky…