It just isn't possible to talk about hip hop without talking about the genius of Missy "Misdemeanor" Elliott. Maybe you've known this since Missy began her prolific career in the early 90s. Or maybe you knew it since Missy blew the roof off the 2015 Superbowl. Whenever you realized that Missy is that chick, let's just flashback right quick…
One of the most popular words used to describe Missy is innovative. Even in the '90s, Missy stayed futuristic. Which brings us to a recent conquest: the 2017 Hip Hop Honors. She performed "She's a Bitch," with visuals so futuristic you would be forgiven for assuming she released it in 3099, not 1999. The song may be almost 20 years old, but it remains a banger.
Peep Missy's video timeline, but be warned, you might get lost for hours. Even her very first video "Sock it 2 Me," looks like it could have been released yesterday.  And her most recent video "I'm Better" is telling the TRUTH!
Missy Elliott is a legend, but she still remains interested in and supportive of current artists. She even gave props to Cardi B for hitting number one on Billboard with no features, a feat last achieved by Lauryn Hill in '98.
Missy's hometown of Portsmouth, Virginia has long been up on her legendary status, and even put out a petition to recognize Missy by replacing the Confederate statue there with a statue of her. Feel free to click the link and sign. I think we can all agree that the world would be better place with more statues of Missy "Misdemeanor" Elliott.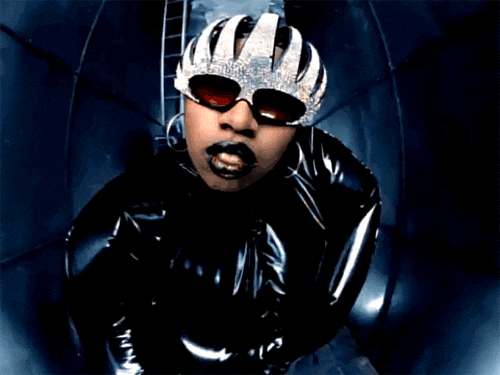 If you need further Missy Elliott history lessons, check her catalog out. You won't be disappointed.